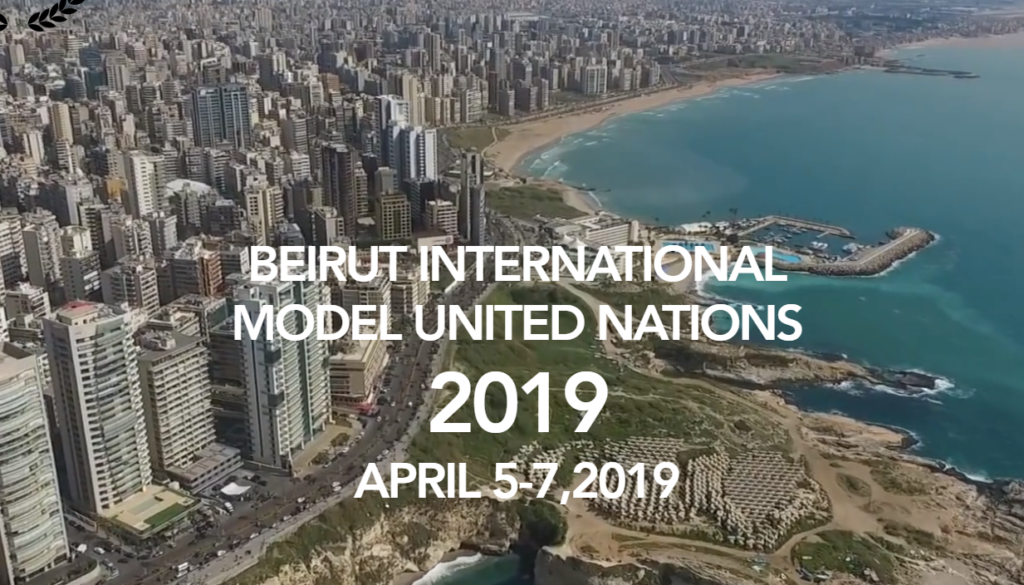 BEYMUN is a student-run annual MUN conference held at the American University of Beirut. Our mission is
to introduce college students from all around the world to the dynamics of the inner workings of the
United Nations.
In addition to a rewarding conference experience, Lebanon, the cradle of civilizations, will offer the
participating delegates the ideal environment to get in touch with the country's fascinating traditions and
culture, and connect with delegates from all around the world through BEYMUN's unique cultural hub.
BEYMUN 2019 is scheduled to take place from the 5th to the 7th of April 2019.
Registration for the conference will be open until March 1st, 2019.
For additional information about the conference and the application process click here or you can visit our website
www.beymun.com.